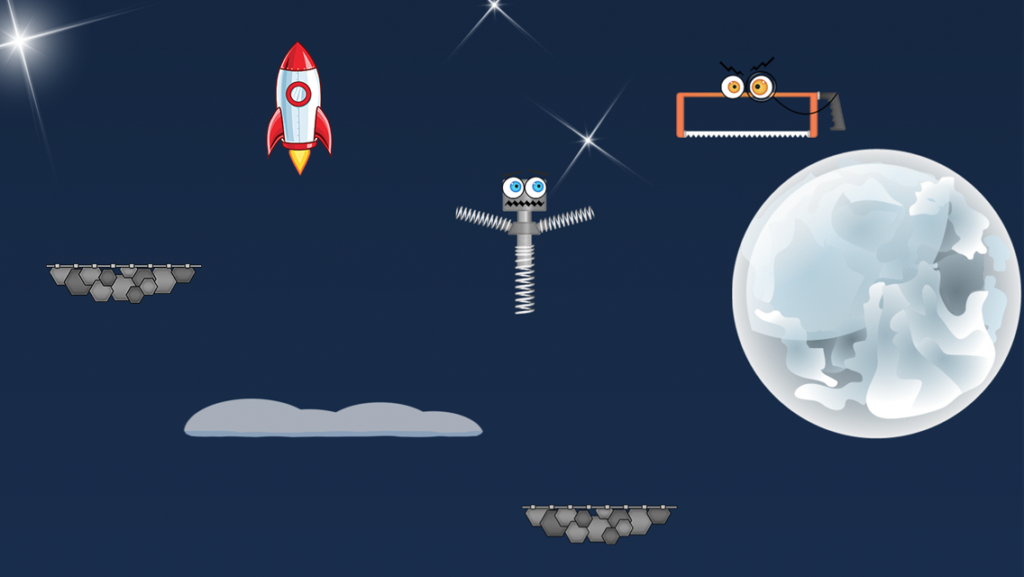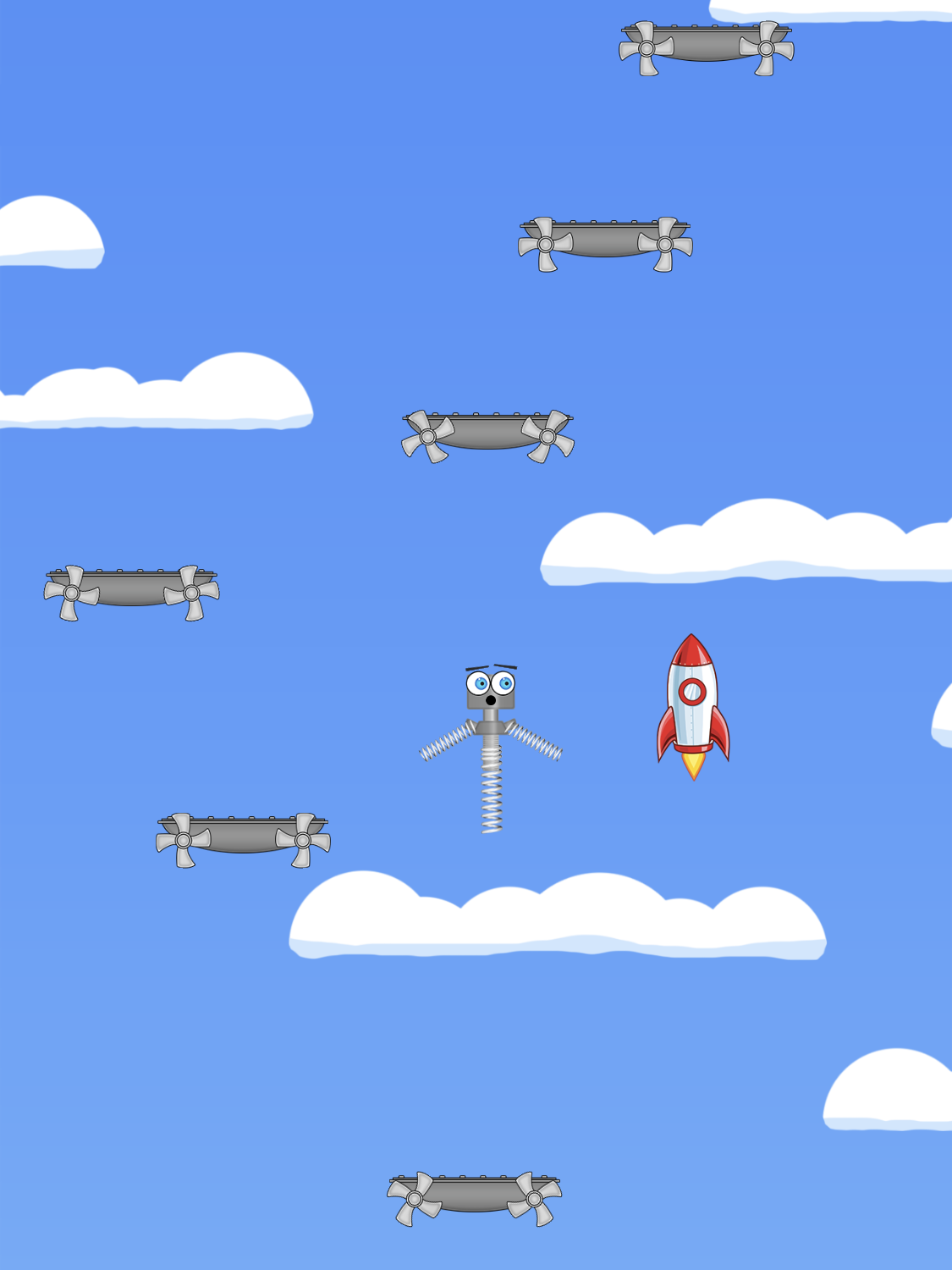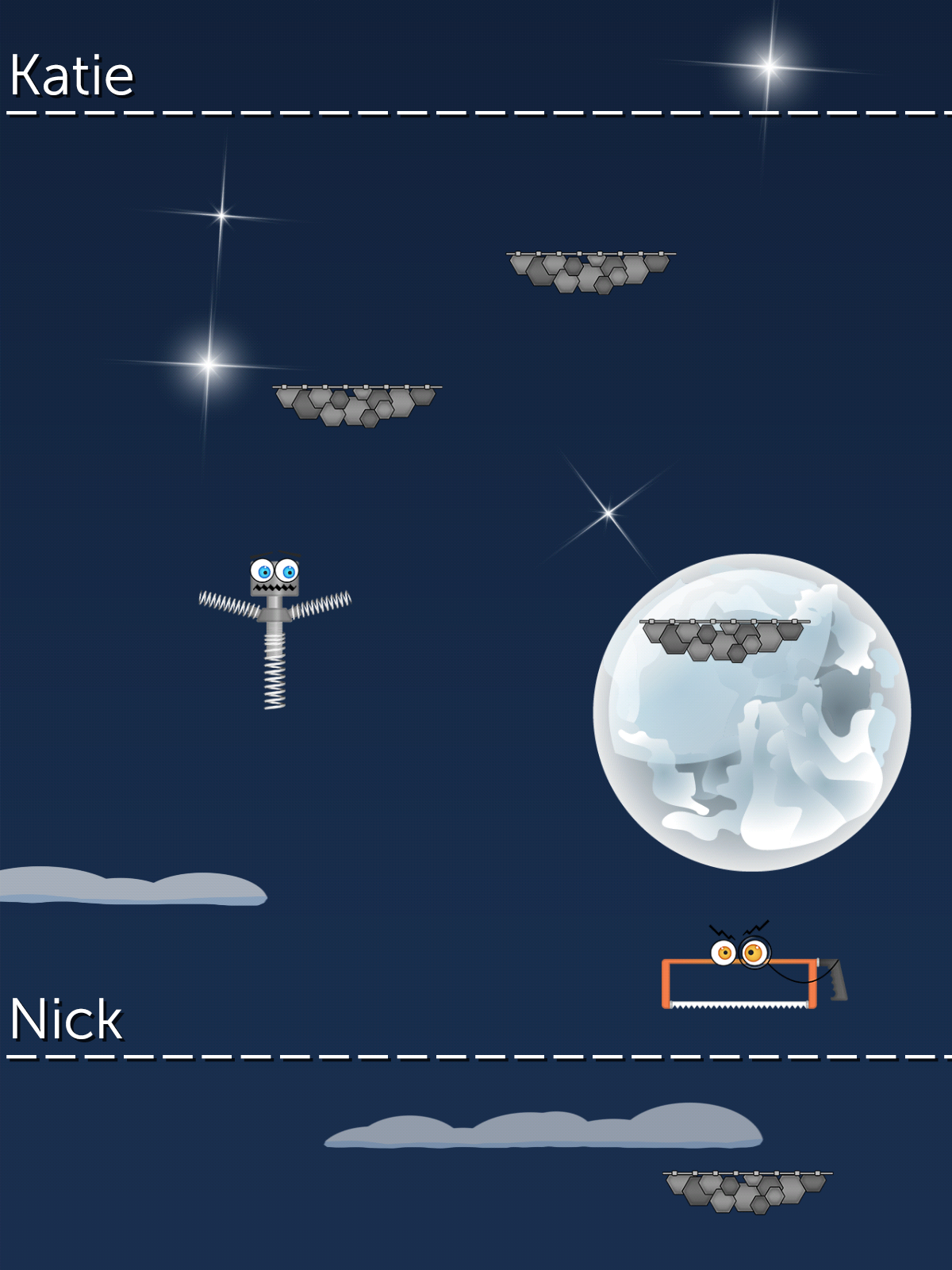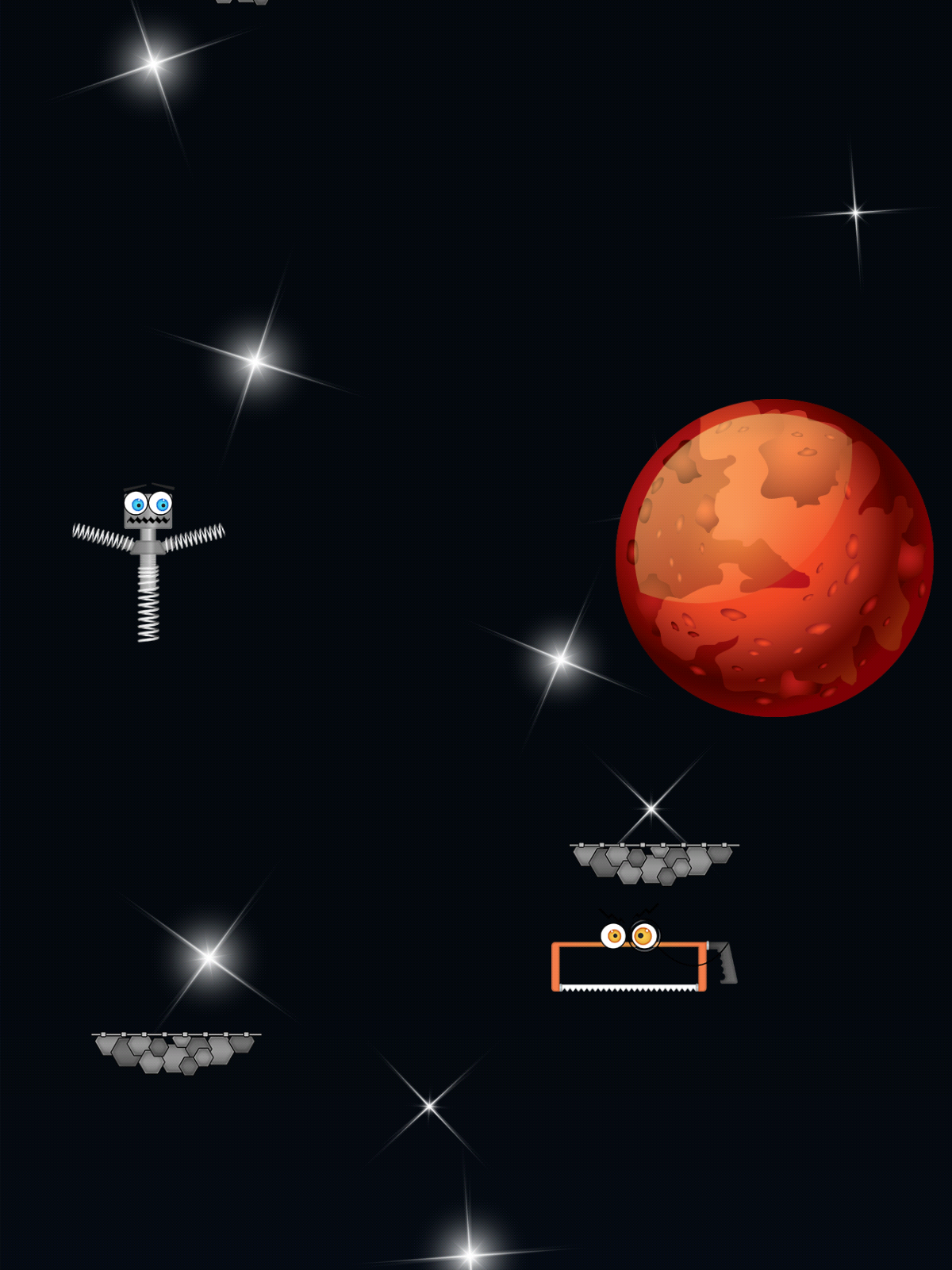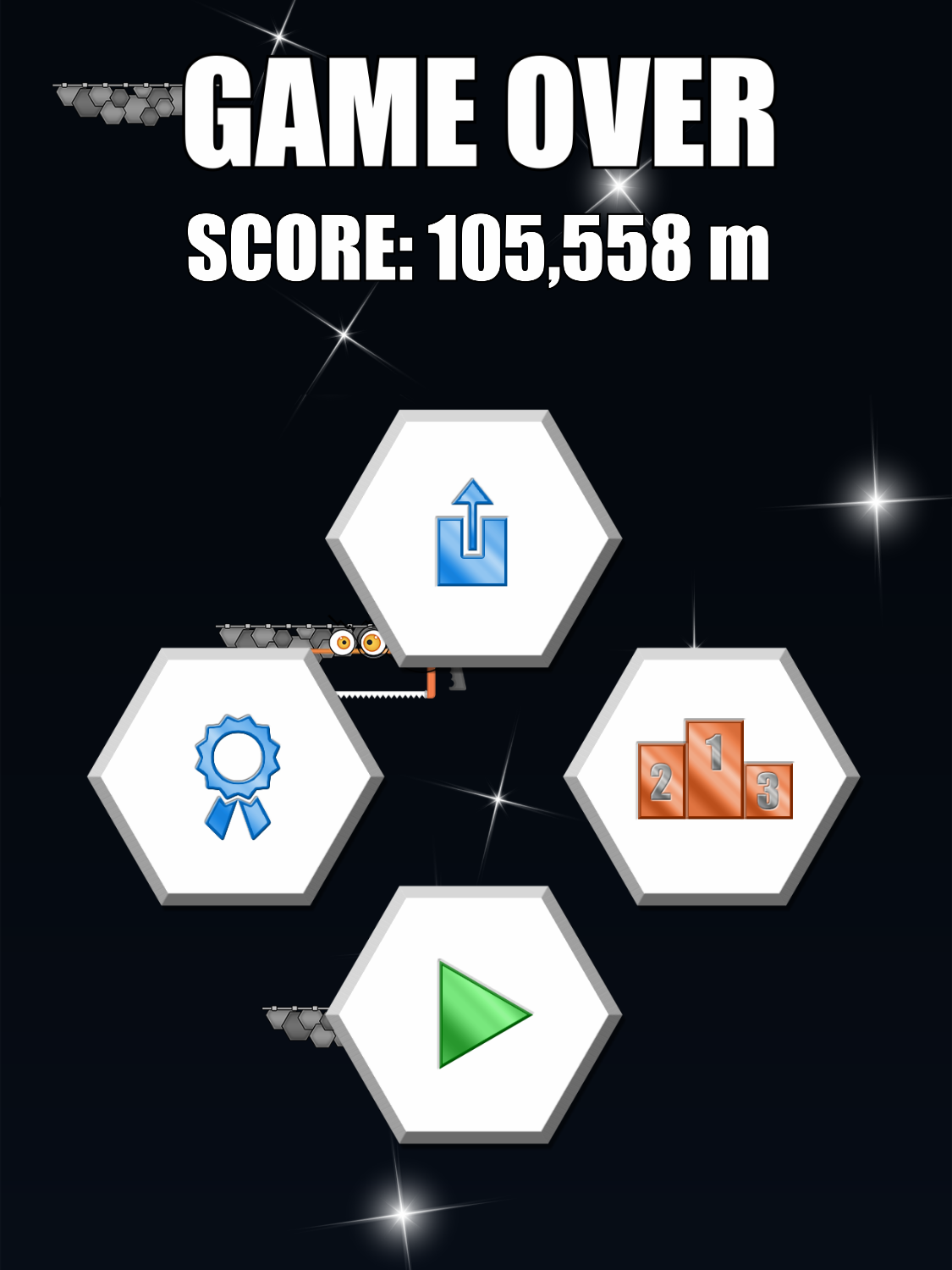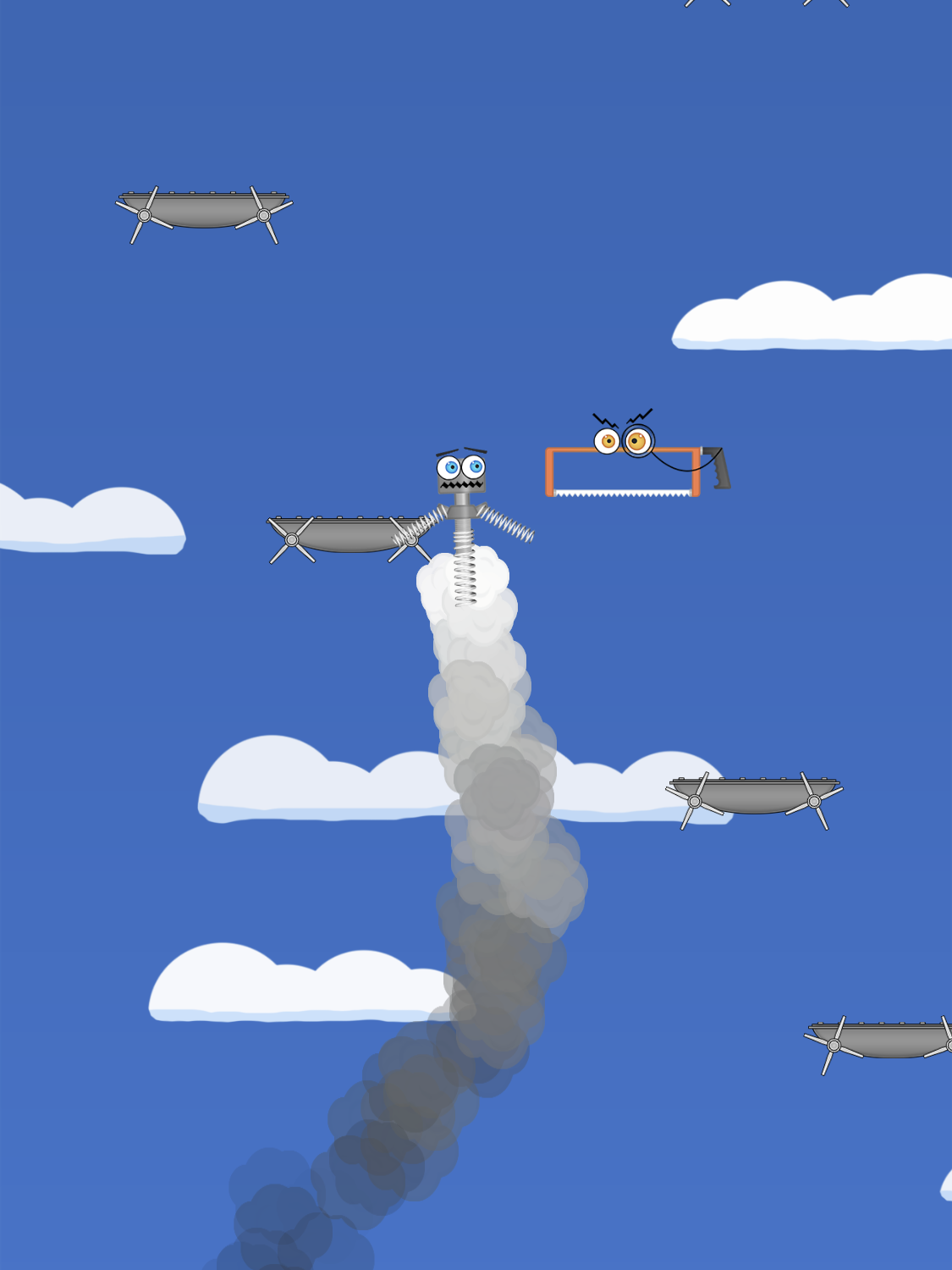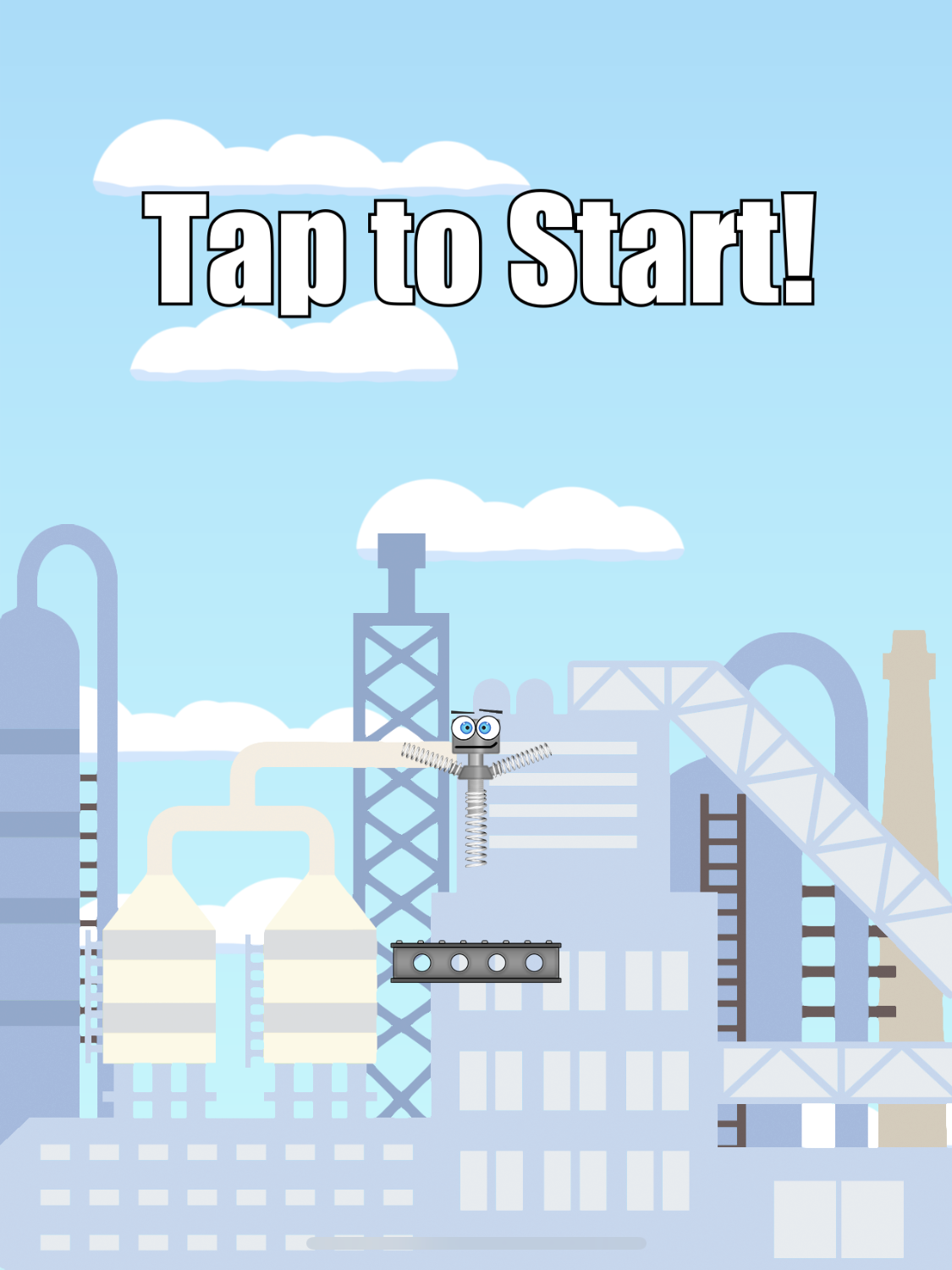 "I'm loving this game! The little bugger is oddly adorable (those eyes!) and it's been fun trying to see how far I can get him.."
– Louannm
"Spent all day playing this game! ..really fun to play over and over. One of my favorite apps"
– Belch3r
"Much like TMSoft's prior game, Compulsive, Springer is addictive."
– LamaC
"I enjoy playing this game. Everyone should give it a try."
– Josh M
How to play 🕹️
Drag

your finger across the screen to move Springer to a safe platform.

Tap

upon landing on a platform for a super bounce!
Keep an eye out for the
evil Dr. Hacksaw!

Springer is made of light-weight nuts, bolts, and springs that'll explode on impact.
Grab onto rockets

to blast off and launch through the stratosphere and beyond.
Get in touch! 📧
Having issues with Springer? tap 👆 More -> About -> Report Problem
Have a great idea or feature request? tap 👆 More -> About -> Send Feedback