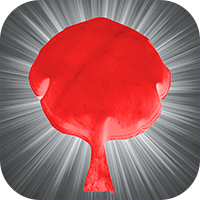 Fart Cushion plays fart sounds when movement is detected, touching the screen, or from a configured countdown timer. Place your device safely on couch just like a regular "Whoopee Cushion" and it will emit a loud farting noise when it detects accelerometer movement from someone sitting down. It's endless fun and humor to prank your friends! This whoopie cushion simulator is also known as a poo-poo cushion or razzberry cushion.
Features
Plays a variety of high quality farts
Multiple sensors can be enabled to trigger playback of fart sounds including accelerometer, touch, and gps
Adjustable countdown timer for delayed playback of fart noises
Fine-tune sensitivity settings of each sensor in the settings
Open settings by tapping on the gear icon
Whoopee cushion animation during audio playback
Optimized for Android Phones and Tablets
Free download!
Instructions
Place the device safely on couch or chair just like a normal "Whoopee Cushion." When your friend sits down it will emit loud farting noises. Laugh, point, and then on to the next victim.
Fart noise playback can be triggered using motion, distance, touch, and countdown timer. All sensors can be enabled or disabled in the settings by tapping on the gear icon. Moving or shaking the device will trigger fart sounds if the accelerometer is enabled. Distance traveled can be used to trigger playback if location services are enabled. Touching the screen can trigger playback of fart noises if touch is enabled. Starting the countdown timer in settings will trigger a fart after a certain amount of time. So many ways to have fun with your friends with this silly fart app. Enjoy!
Note: For best accelerometer/touch results change the Auto-Lock setting to 5 Minutes or Never (Settings/General/Auto-Lock)